Question and Answer
You are here :
Home
>> Question and Answer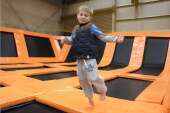 How quickly could I replace something if it broke?
Usually it is the spring that wears off. You can keep the springs as spare parts. Once the spring doesn't work well enough, you can change it quickly. If you are going to run out of stock, pls refill your spare parts prior to using them up so that you can keep the park open.
2014-11-07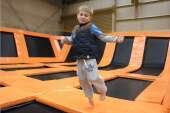 What is the warranty on the equipment?
We provide 3 year warranty on the equipment (frame and jumping mat). Springs will wear off naturally due to the frequency of use. We'll not provide warranty for the springs, but we'll send u 5% springs more as spare parts.
2014-11-07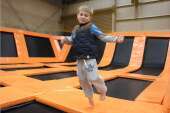 Are you able to help install it for an additional fee?
We'll provide detailed installation manual for you. The installation is actually not difficult. However, we are still glad to send our worker to help your installation at addicitional cost.
2014-11-07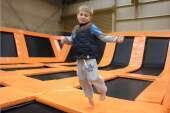 How much tramp equipment can I fit into my building?
50%-70% of your total square footage.
2014-11-07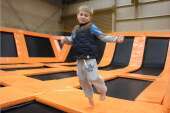 How high should the ceiling be?
18feet full clearance.
2014-11-07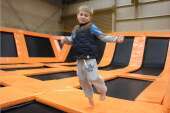 What size building do I need?
Ranges from 100sqm-2000sqm
2014-11-07