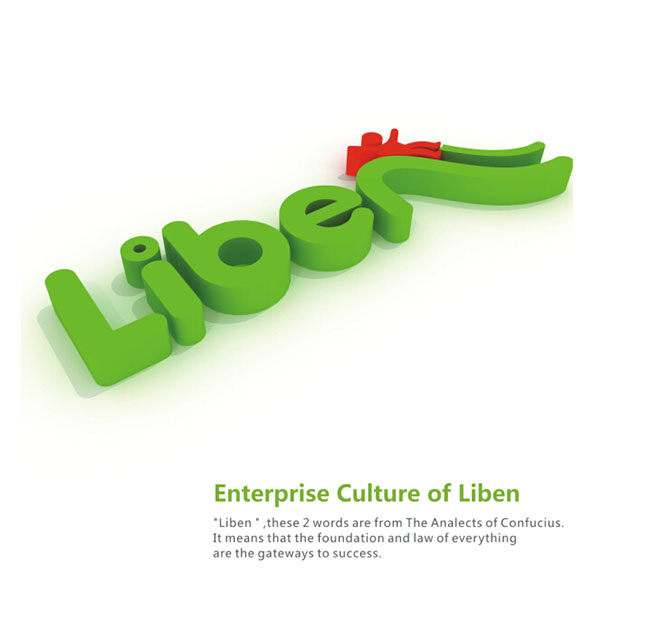 Enterprise Culture
"Liben"
"Liben 立本" ,these 2 words are from The Analects of Confucius.It means that the
foundation and law of everything are the gateways to success.
Vision
To be a respectable world first class enterprise.
Mission
Make people more healthy and happy.
Value
Integrity: Insist on promises to customers, group and shareholders.

Customer First: Always customer oriented, creat values for customer.

Teamwork: Share and bear together, cherish each other, affect team positively.

Dedicated: Professional, dedication, excellence.

Undertake: Refuse any excuses, responsible for results.

Passion: High spirit and full of energy.

Learning: Cultivate the ability of achieving goals, constantly improve and self transcendence.

Innovation: Everything is changing, innovation creat the future.

Share: The more we share, the more we develop.

Gratitude: little help brings much return.